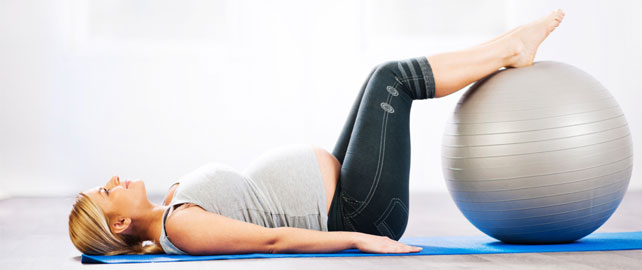 We provide expert care in pelvic floor disorders, musculoskeletal problems, and a variety of other physical challenges faced by mothers-to-be, as well as new moms.
Pelvic floor muscles are located at the base of the pelvis that provide support to our organs (bladder, rectum, uterus) and control bladder and bowel activity. They function like all other muscles in our body and can become too tight or too weak leading to bladder or bowel dysfunctions. These conditions often occur in conjunction with or after pregnancy, after surgery, or from a history of sexual trauma. If left untreated, it can lead to the development of other issues, including back pain.
Treatment programs are developed based on each patient's needs and goals. It may consist of exercise, relaxation techniques, biofeedback training, and behavioral training and education regarding bladder/ bowel health and diet.
Women's pelvic health diagnoses:
Urinary/Fecal Incontinence
Urinary/ Fecal Urgency or Frequency
Diastasis Recti
Pelvic organ prolapse
Pre-natal/ Post-partum care
Pelvic Pain including dyspareunia, vaginismus, vulvodynia, interstitial cystitis
Post-operative care including C-section, hysterectomy, mastectomy
Men's pelvic health diagnoses:
Urinary Incontinence
Fecal incontinence
Post-prostatectomy
Coccyx Pain
Testicular Pain