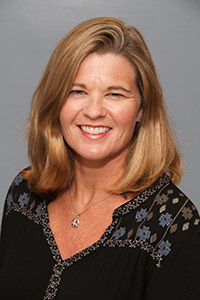 Mindy Garvey
MPT
Mindy Garvey graduated Phi Beta Kappa from the University of Arizona and then earned her Master's degree in Physical Therapy from Northern Arizona University in 1991. She began her professional career at the Kerlan-Jobe Orthopaedic Clinic where she rehabilitated professional, collegiate, and amateur athletes for full return to sport. As a former competitive softball player, Mindy specializes in throwing athletes and rehabilitation strategies following rotator cuff, shoulder labrum, and elbow injuries. Whether athletes are avoiding surgery or recovering from them, Mindy utilizes a comprehensive throwing program to return them safely to the field. In addition to working with athletes and adolescent sports medicine patients, she treats a diverse patient population including geriatric, total joint replacement, and spine. Mindy treated orthopedic clients in the South Bay for over ten years before opening TAG Physical Therapy in El Segundo with co-owner Cathy Tarte.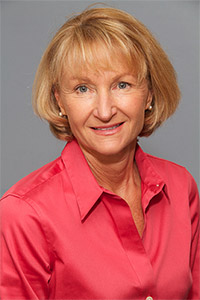 Cathy Tarte
PT, OCS, CLT
Cathy Tarte graduated from Mount St. Mary's College with a degree in physical therapy in 1989 and later obtained her Orthopedic Clinical Specialty certification in 1999, recertifying in 2009. She worked at UCLA for ten years in various rehabilitation settings, including general orthopedics, sports medicine, and in the UCLA athletic training room. Cathy also has a special expertise in physical therapy for breast cancer patients and has worked as the PT on the breast cancer team at the Revlon UCLA Breast Center since 1992. She is a certified lymphedema therapist and oversees the lymphedema program at TAG PT. Cathy opened TAG Physical Therapy in 2006 with co-owner Mindy Garvey.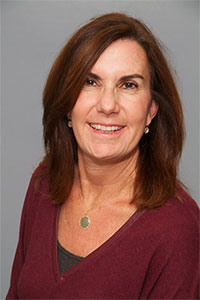 Liz Glozman
MSPT
Liz Glozman received her Master's degree in physical therapy from Boston University in 1989 and started her career at the Kerlan-Jobe Orthopaedic Clinic. As her career evolved, she focused her interest in women's health physical therapy. She specializes in pre- and post-partum injuries, incontinence, and pelvic floor dysfunction, but also enjoys working with orthopedic patients. Liz teaches orthopedic and women's health curriculum at Mount St. Mary's College and Chapman University. She also lectures in the "Mommy and Me" classes through the South Bay Adult School for prevention of incontinence and proper abdominal strength.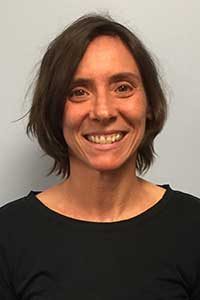 Megan Golden
DPT, OCS
Megan holds both a Master of Science and Doctorate degree in Physical Therapy from Columbia University, where she graduated with honors in 2004. She received Columbia University's Program in Physical Therapy prestigious Mary E. Callahan Award and the Research Award for Excellence. Megan has expertise in the treatment of disorders involving the spine, including herniated discs, osteoporosis, scoliosis, spinal stenosis, and degenerative arthritis. She also enjoys treating a variety of upper and lower extremity injuries that frequently emerge from the physical demands of life's day to day activities and athletic pursuits. She has pursued postgraduate studies at numerous scholarly conferences and manual therapy courses and earned certification as an Orthopedic Clinical Specialist through the American Physical Therapy Association. While living in New York City, Megan was an adjunct faculty member in Columbia University's Program in Physical Therapy instructing Orthopaedics and Principles of Soft Tissue Mobilization. She obtained her Bachelor's of Science in Human Development and Family Studies at Cornell University in 1996, where she was also a highly active member of the dance department as a performer and choreographer.  Offering warm, personable and professional care of the highest quality, Megan enjoys solving mobility problems and facilitating joyful healing experiences for people of all ages.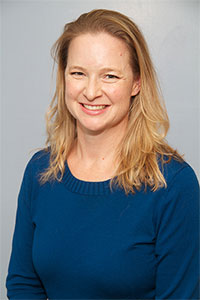 Katie Lowes
DPT, OCS
Katie Lowes received her Masters and Doctor of Physical Therapy degrees from Columbia University, where she graduated with high honors. While an undergraduate at UC Berkeley, she was a four-year member of the top -ranked intercollegiate swim team. Katie integrates her clinical experience, education, and background as an athlete into her care of all patients. She treats all types of orthopedic injuries and specializes in athletic injuries from adolescence into adulthood, neck and lower back pain, and chronic pain. She obtained her Orthopedic Clinical Specialty certification in 2012. Katie is a member of the United States Swimming Sports Medicine Network as a preferred clinician for local swimmers and aquatic athletes. Outside of the clinic, she enjoys swimming, hiking, skiing, tennis, and triathlons.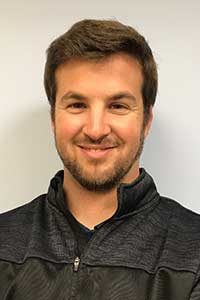 Andrew Meyer
DPT
Andrew Meyer received his Doctor of Physical Therapy Degree from Mount Saint Mary's University. He developed a passion for movement science and physical therapy while working towards his Bachelors in Sport Medicine at the University of the Pacific. At Pacific, Andrew played four years of soccer and had the opportunity to coach at the high school and youth levels. These experiences expanded his exercise and rehabilitation knowledge and provided a foundation for his higher education. At Mount Saint Mary's, Andrew further developed his passion for orthopedics and sport medicine. As a teacher's assistant in the DPT program, he served as a mentor and helped students develop foundational skills. He uses both his clinical and life experiences to provide patient centered care that focuses on allowing individuals to return to a pain free lifestyle. Outside the office, Andrew enjoys playing beach volleyball, traveling, and spending time with family and friends.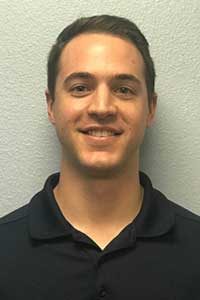 DJ Mortimer
DPT
DJ Mortimer received his Doctor of Physical Therapy degree from Chapman University.  During his time at Chapman, DJ lead a research team that described gait and balance changes in idiopathic pediatric toe walkers post serial casting of their ankles. As an undergraduate, he studied Kinesiology with an emphasis in clinical science at the University of Minnesota. He has a strong background in coaching and performance training that began with coaching wheelchair basketball and earning a certification as a Certified Strength and Conditioning Specialist (CSCS). His interest in sport doesn't end with coaching; DJ enjoys participating in all sports and outdoor activities in his free time. It is his love of all things active that lead him to this rewarding career as a physical therapist.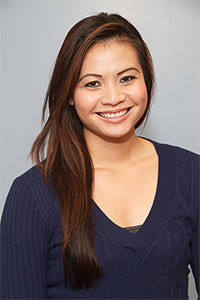 Ava P.
CPC, Operations Manager/Medical Billing Specialist
Ava P. graduated with a Bachelor of Arts degree from UCLA and has worked at TAG Physical Therapy since 2007. Ava specializes in medical billing and office management. She earned a certificate of completion in medical billing and has her credential as a Certified Professional Coder (CPC) through the American Academy of Professional Coders (AAPC). During her free time, Ava enjoys zumba fitness, cooking, and cheering on her Bruins.