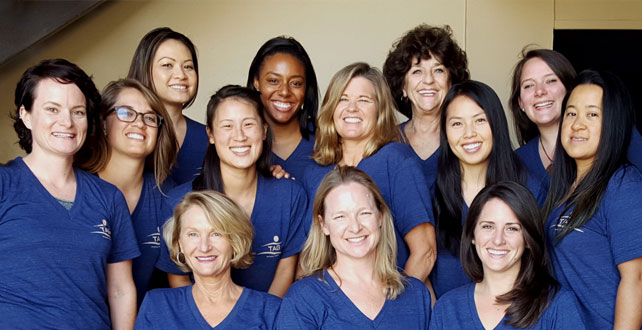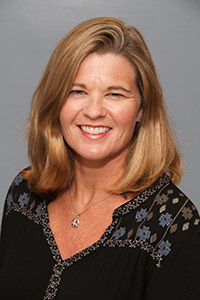 Mindy Garvey
MPT
Mindy Garvey graduated Phi Beta Kappa from the University of Arizona and then earned her Master's degree in Physical Therapy from Northern Arizona University in 1991. She began her professional career at the Kerlan-Jobe Orthopaedic Clinic where she rehabilitated professional, collegiate, and amateur athletes for full return to sport. As a former competitive softball player, Mindy specializes in throwing athletes and rehabilitation strategies following rotator cuff, shoulder labrum, and elbow injuries. Whether athletes are avoiding surgery or recovering from them, Mindy utilizes a comprehensive throwing program to return them safely to the field. In addition to working with athletes and adolescent sports medicine patients, she treats a diverse patient population including geriatric, total joint replacement, spine, and infants with torticollis. Mindy treated orthopedic clients in the South Bay for over ten years before opening TAG Physical Therapy in El Segundo with co-owner Cathy Tarte.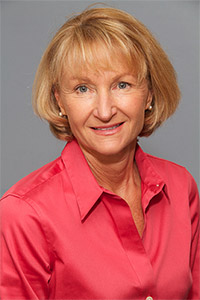 Cathy Tarte
PT, OCS, CLT
Cathy Tarte graduated from Mount St. Mary's College with a degree in physical therapy in 1989 and later obtained her Orthopedic Clinical Specialty certification in 1999, recertifying in 2009. She worked at UCLA for ten years in various rehabilitation settings, including general orthopedics, sports medicine, and in the UCLA athletic training room. Cathy also has a special expertise in physical therapy for breast cancer patients and has worked as the PT on the breast cancer team at the Revlon UCLA Breast Center since 1992. She is a certified lymphedema therapist and oversees the lymphedema program at TAG PT. Cathy opened TAG Physical Therapy in 2006 with co-owner Mindy Garvey.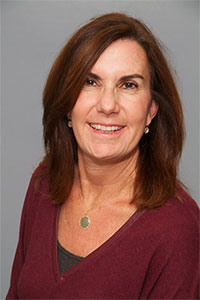 Liz Glozman
MSPT
Liz Glozman received her Master's degree in physical therapy from Boston University in 1989 and started her career at the Kerlan-Jobe Orthopaedic Clinic. As her career evolved, she focused her interest in women's health physical therapy. She specializes in pre- and post-partum injuries, incontinence, and pelvic floor dysfunction, but also enjoys working with orthopedic patients. Liz teaches orthopedic and women's health curriculum at Mount St. Mary's College and Chapman University. She also lectures in the "Mommy and Me" classes through the South Bay Adult School for prevention of incontinence and proper abdominal strength.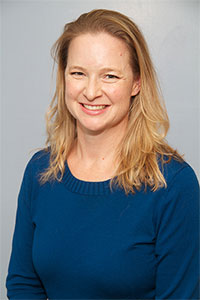 Katie Lowes
DPT, OCS
Katie Lowes received her Masters and Doctor of Physical Therapy degrees from Columbia University, where she graduated with high honors. While an undergraduate at UC Berkeley, she was a four-year member of the top -ranked intercollegiate swim team. Katie integrates her clinical experience, education, and background as an athlete into her care of all patients. She treats all types of orthopedic injuries and specializes in athletic injuries from adolescence into adulthood, neck and lower back pain, and chronic pain. She obtained her Orthopedic Clinical Specialty certification in 2012. Katie is a member of the United States Swimming Sports Medicine Network as a preferred clinician for local swimmers and aquatic athletes. Outside of the clinic, she enjoys swimming, hiking, skiing, tennis, and triathlons.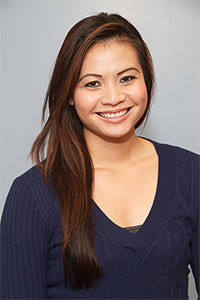 Ava Phengsy
CPC, Operations Manager/Medical Billing Specialist
Ava Phengsy graduated with a Bachelor of Arts degree from UCLA and has worked at TAG Physical Therapy since 2007. Ava specializes in medical billing and office management. She earned a certificate of completion in medical billing and has her credential as a Certified Professional Coder (CPC) through the American Academy of Professional Coders (AAPC). During her free time, Ava enjoys zumba fitness, cooking, and cheering on her Bruins.