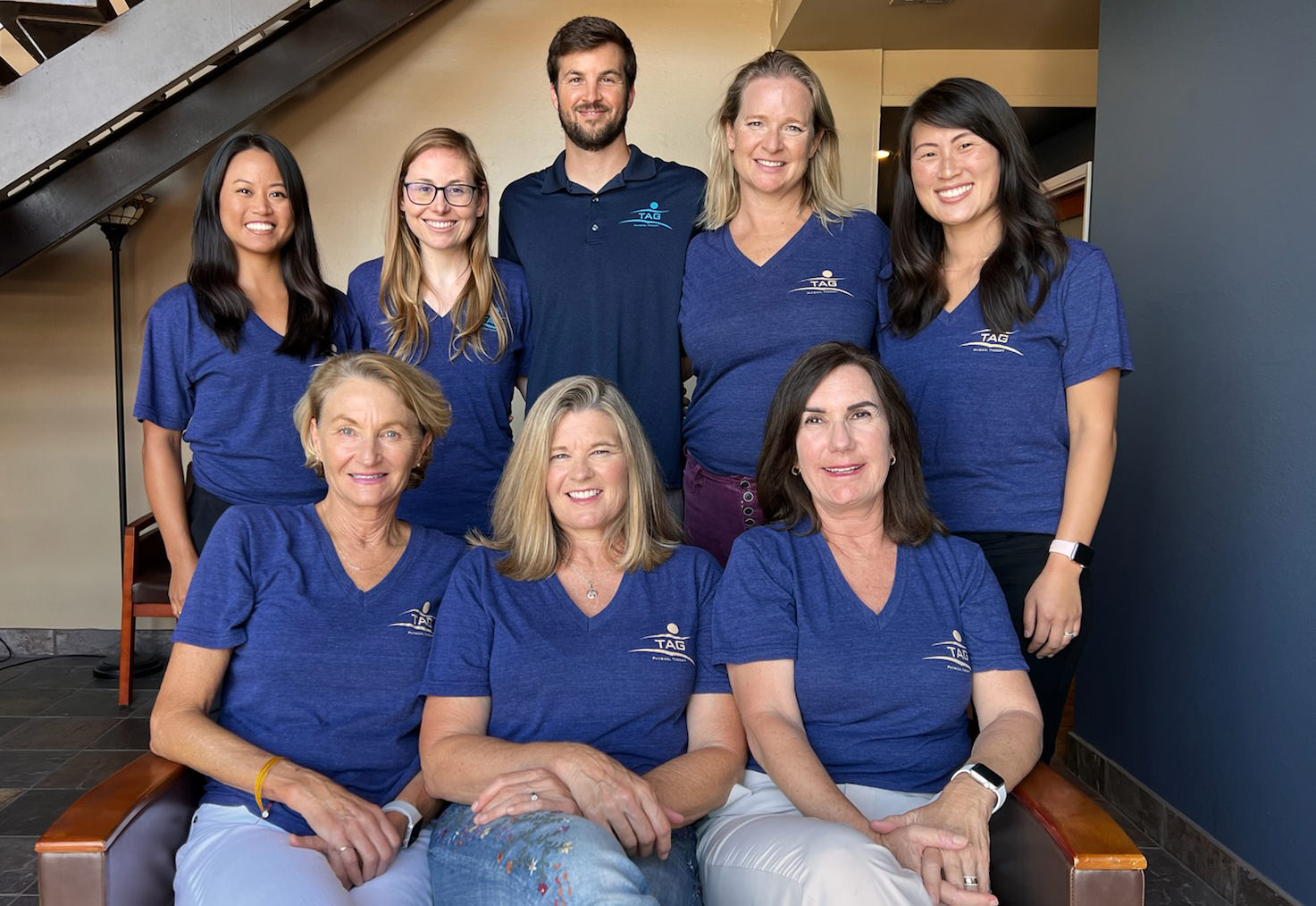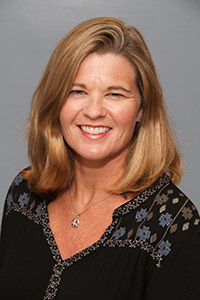 Mindy Garvey
PT, MPT
Mindy Garvey graduated Phi Beta Kappa from the University of Arizona and then earned her Master's degree in Physical Therapy from Northern Arizona University in 1991. She began her professional career at the Kerlan-Jobe Orthopaedic Clinic where she rehabilitated professional, collegiate, and amateur athletes for full return to sport. As a former competitive softball player, Mindy specializes in throwing athletes and rehabilitation strategies following rotator cuff, shoulder labrum, and elbow injuries. Whether athletes are avoiding surgery or recovering from them, Mindy utilizes a comprehensive throwing program to return them safely to the field. In addition to working with athletes and adolescent sports medicine patients, she treats a diverse patient population including geriatric, total joint replacement, and spine. Mindy treated orthopedic clients in the South Bay for over ten years before opening TAG Physical Therapy in El Segundo with co-owner Cathy Tarte.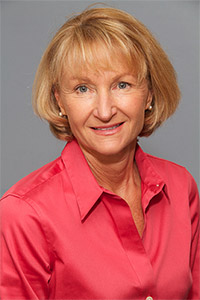 Cathy Tarte
PT, CLT
Cathy Tarte graduated from Mount St. Mary's College with a degree in physical therapy in 1989 and later obtained her Orthopedic Clinical Specialty certification in 1999, recertifying in 2009. She worked at UCLA for ten years in various rehabilitation settings, including general orthopedics, sports medicine, and in the UCLA athletic training room. Cathy also has a special expertise in physical therapy for breast cancer patients and has worked as the PT on the breast cancer team at the Revlon UCLA Breast Center since 1992. She is a certified lymphedema therapist and oversees the lymphedema program at TAG PT. Cathy opened TAG Physical Therapy in 2006 with co-owner Mindy Garvey.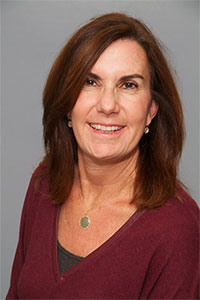 Liz Glozman
PT, MSPT
Liz Glozman received her Master's degree in physical therapy from Boston University in 1989 and started her career at the Kerlan-Jobe Orthopaedic Clinic. As her career evolved, she focused her interest in women's health physical therapy. She specializes in pre- and post-partum injuries, incontinence, and pelvic floor dysfunction, but also enjoys working with orthopedic patients. Liz teaches orthopedic and women's health curriculum at Mount St. Mary's College and Chapman University. She also lectures in the "Mommy and Me" classes through the South Bay Adult School for prevention of incontinence and proper abdominal strength.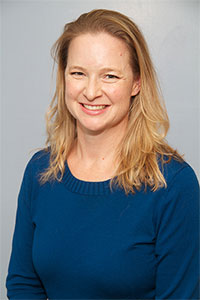 Katie Lowes
PT, DPT, OCS
Katie Lowes received her Masters and Doctor of Physical Therapy degrees from Columbia University, where she graduated with high honors. While an undergraduate at UC Berkeley, she was a four-year member of the top -ranked intercollegiate swim team. Katie integrates her clinical experience, education, and background as an athlete into her care of all patients. She treats all types of orthopedic injuries and specializes in athletic injuries from adolescence into adulthood, neck and lower back pain, and chronic pain. She obtained her Orthopedic Clinical Specialty certification in 2012. Katie is a member of the United States Swimming Sports Medicine Network as a preferred clinician for local swimmers and aquatic athletes. Outside of the clinic, she enjoys swimming, hiking, skiing, tennis, and triathlons.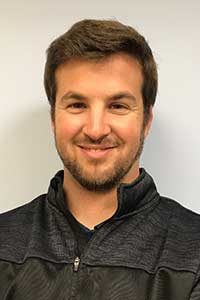 Andrew Meyer
PT, DPT
Andrew Meyer received his Doctor of Physical Therapy Degree from Mount Saint Mary's University. He developed a passion for movement science and physical therapy while working towards his Bachelors in Sport Medicine at the University of the Pacific. At Pacific, Andrew played four years of soccer and had the opportunity to coach at the high school and youth levels. These experiences expanded his exercise and rehabilitation knowledge and provided a foundation for his higher education. At Mount Saint Mary's, Andrew further developed his passion for orthopedics and sport medicine. As a teacher's assistant in the DPT program, he served as a mentor and helped students develop foundational skills. He uses both his clinical and life experiences to provide patient centered care that focuses on allowing individuals to return to a pain free lifestyle. Outside the office, Andrew enjoys playing beach volleyball, traveling, and spending time with family and friends.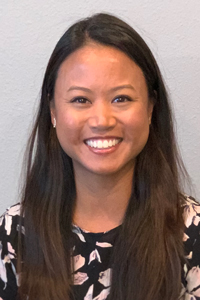 Alison Ramos
PT, DPT, OCS
Alison Ramos received her Doctor of Physical Therapy degree from California State University, Long Beach, where she developed a passion for orthopedics and sports performance. During her time there, she completed clinical work in sports and orthopedics settings, volunteered at the Special Olympics Summer Games, participated in orthopedic spine labs, and took sports rehabilitation elective courses. Alison completed an orthopedic residency at Kaiser Permanente and obtained her Orthopedic Specialist Certification. Alison received a full-athletic scholarship to the University of Southern California for her undergraduate studies, where she was captain of the top-ranked USC women's tennis team. She received a Bachelor of Science degree in Human Performance with a minor in Health Communications. Alison enjoys working with active individuals, athletes of all ages, and individuals who are motivated to improve their health and achieve a more active lifestyle. Outside of the clinic, Alison enjoys going to the beach, hiking, camping, and eating good food!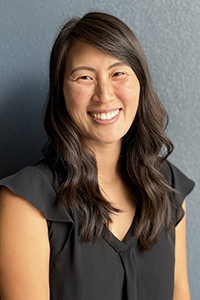 Lisa Alletto
PT, DPT
Lisa earned her Doctor of Physical Therapy degree from Mount Saint Mary's University. As an outdoor enthusiast, Lisa found her way to physical therapy after rehabbing from several injuries herself. She treats all varieties of orthopedic injuries and specializes in pelvic health.  She developed her interest in pelvic health at MSMU and has pursued further training through Herman and Wallace Pelvic Rehabilitation Institute. As a pelvic health specialist, she has experience treating pre/post-natal, incontinence, prolapse, pelvic pain, and post-prostatectomy. She utilizes a holistic approach in her treatment style, including manual therapy, therapeutic exercise, and movement re-education. In her free time, Lisa enjoys spending time in the outdoors hiking and camping with her husband and dog, Sequoia.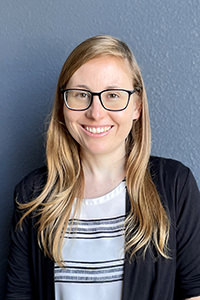 Nicole Bartels
PT, DPT, OCS
Nicole received her Doctor of Physical Therapy degree from USC. She completed a residency program in orthopedics and is a board certified Orthopedic Clinical Specialist. Nicole grew up playing competitive sports and first learned about physical therapy through her own sports injuries. Nicole has experience treating a wide variety of orthopedic conditions and working with competitive and recreational athletes of all ages. She loves collaborating with patients to help them meet their goals through optimizing their movement. She is also passionate about improving access to PT services in underserved areas. She has helped with projects collaborating with local community members to establish a PT clinic and equipment drives in underserved areas of Guatemala. Outside of the clinic, Nicole enjoys going to the beach, hiking, and camping.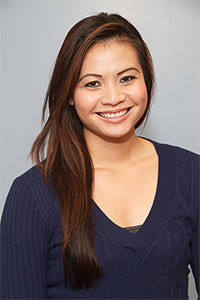 Ava P.
CPC, Operations Manager/Medical Billing Specialist
Ava P. graduated with a Bachelor of Arts degree from UCLA and has worked at TAG Physical Therapy since 2007. Ava specializes in medical billing and office management. She earned a certificate of completion in medical billing and has her credential as a Certified Professional Coder (CPC) through the American Academy of Professional Coders (AAPC). During her free time, Ava enjoys zumba fitness, cooking, and cheering on her Bruins.