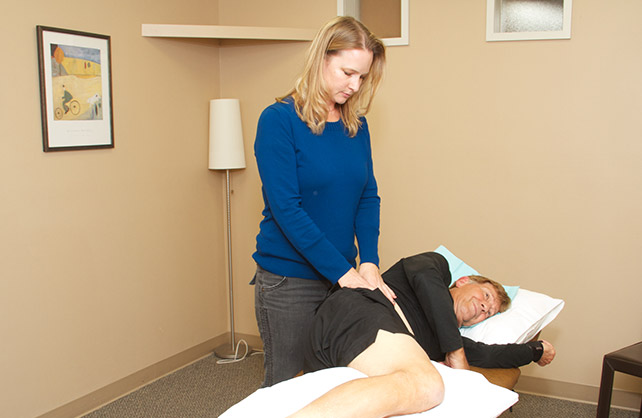 The physical therapists of TAG believe that manual therapy is a key component to rehabilitation for most injuries.
Manual therapy is a general term for a hands-on approach to rehabilitation and can include a number of treatment philosophies developed by pioneers in the field. For example, a therapist can include soft tissue mobilization, joint mobilization, muscle facilitation and muscle energy techniques, as well as taping strategies.
One of the most followed philosophies in orthopedic physical therapy comes from the Australian Geoffrey Maitland, who is considered one of the fathers of manual therapy. The Maitland approach involves joint mobilization techniques to facilitate movement from the head all the way down to the toes. TAG's physical therapists are all trained in the Maitland approach and integrate it into their daily patient treatments. Always looking for ways to incorporate other treatment styles, our PTs also regularly take continuing education courses in order to customize therapy for each patient.
In addition to focusing on manual therapy to facilitate and expedite rehabilitation, exercises and pain-relieving modalities are prescribed to complement the changes made by the manual therapy. We believe this complete and comprehensive approach to physical therapy optimizes results and keeps our patients injury-free following completion of PT.